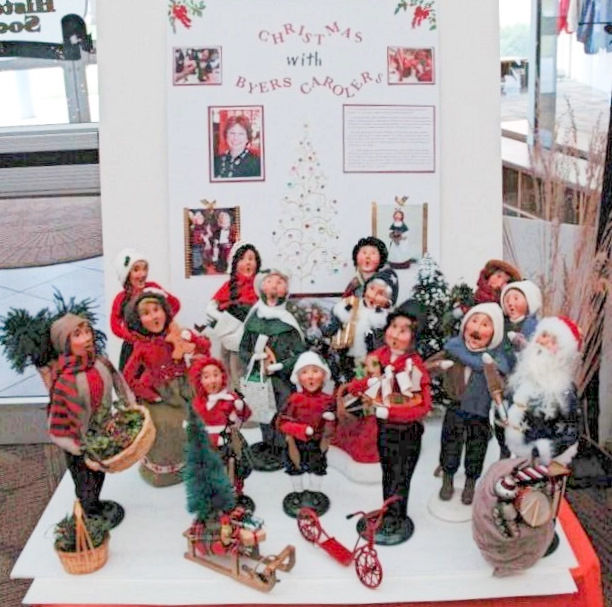 OSAGE | In the spirit of the Christmas Season, the Mitchell County Historical Museum's next exhibit is titled, "Christmas with Byers Carolers".
The exhibit, which features over 120 pieces, opens on Saturday, Nov. 15 along with a new quilt display, featuring quilts of Syd Heimer and her family.
Individuals displaying their Byers Carolers include Marlene Ham, Betty McCarthy and B.J. Nelson.
"Each of these ladies has a great collection of carolers," said Ellen Elsbury, MCHS Museum Chairperson. "We are happy that each were willing to share their collection with our visitors."
"Over the years, I purchased some as well as received some as gifts," said Nelson. "Several of them were purchased at 'Sweeney's.' People know I enjoy collecting them.
"I thought I would share them with others to enjoy like I do."
The Mitchell County Historical Society Museum is open 1-5 p.m., Wednesday through Sunday and is located in the Cedar River Complex, 809 Sawyer Drive, Osage.